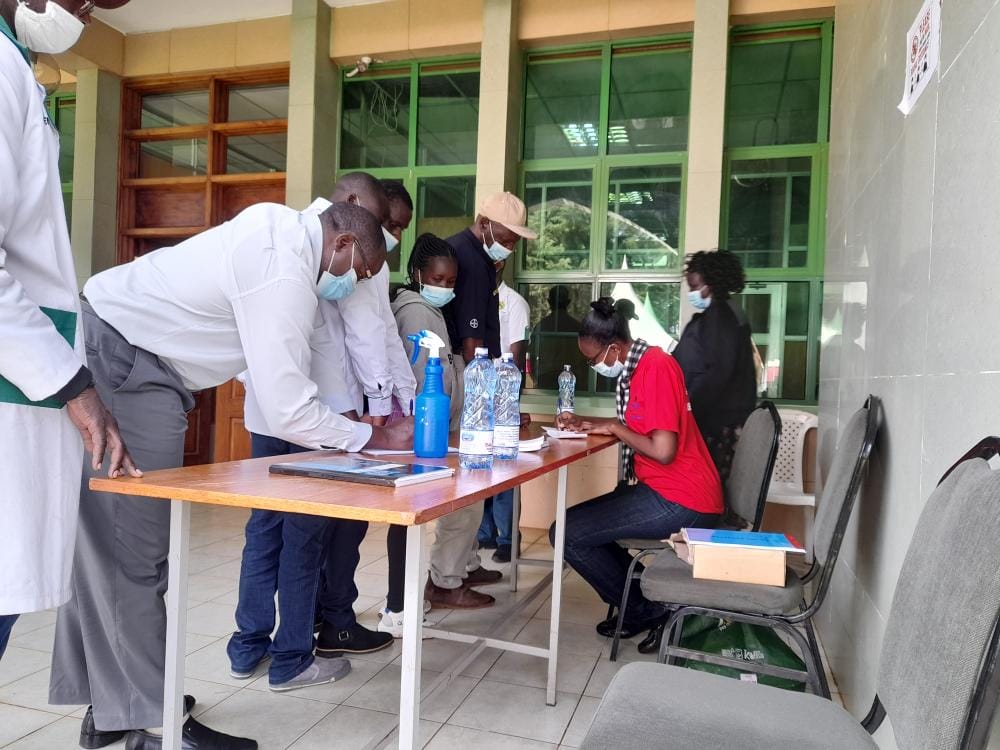 2018- In collaboration with University of Michigan cardiologists, nurses and the County government of Kericho in Kenya, RFA organized and coordinated a medical exercise which donated and implanted pacemakers in underserved communities in rural Kenya. 40 patients benefited from this exercise. RFA relied on volunteer doctors from various specialties who generously offered their time and skills. These doctors and nurses collaborate to address a wide range of medical issues, including general health checkups, treatments, vaccinations and minor surgical procedures.
RFA partners with local organizations to ensure sustainable impact. We collaborate with NGOs and community leaders. Together we create a more comprehensive and long lasting healthcare support network.
Data collection and research: RFA collects data during missions to better understand the healthcare challenges faced by different communities.
Donation drives: RFA actively solicits donations from individuals, corporations and other organizations. These donations include medical supplies, equipment, pharmaceuticals and financial contributions.
All donations are used to support the mission's efforts and directly benefit the communities we serve.